We recently purchased 2 new Chromebase All-In-One computers to replace our old Library Search and Check-In Stations! :-)
Features include:
- Full Touch-Screen functionality (including on-screen keyboard).
- Easy to use (Chromebases run on Chrome OS which offers the same experience as our Students' Chromebooks. It's also much easier for our Staff and Students to search for/check-in/check-out new books to read, as well as old favorites).
- Extremely ergonomic (it is very comfortable to use the new Stations whether sitting or standing).
Library Search Station: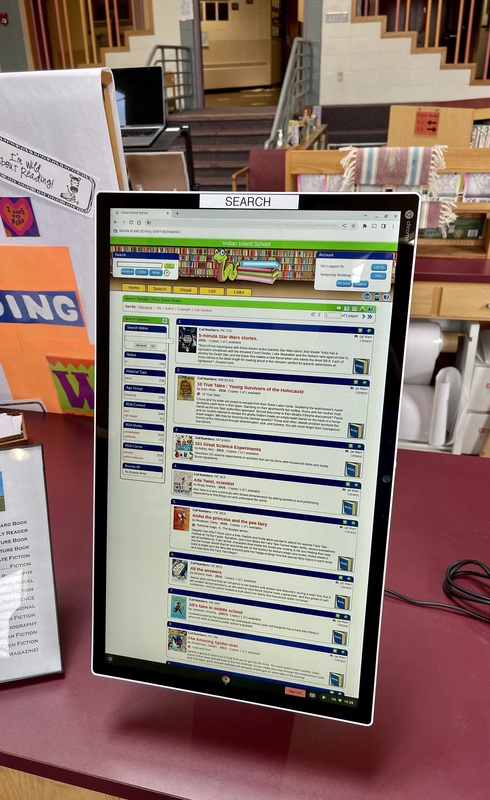 Library Check-In Station: