On May 17th, 2022, 6th grade traveled to Hemlock Stream in Argyle and released the Salmon we have been "raising" since we got them as eggs in February.
The trick is finding a good spot with a bit of current so that the Fry will make it to open water!
Mr. David Thibodeau is our mentor; he and his grandson, Noah joined us on our adventure!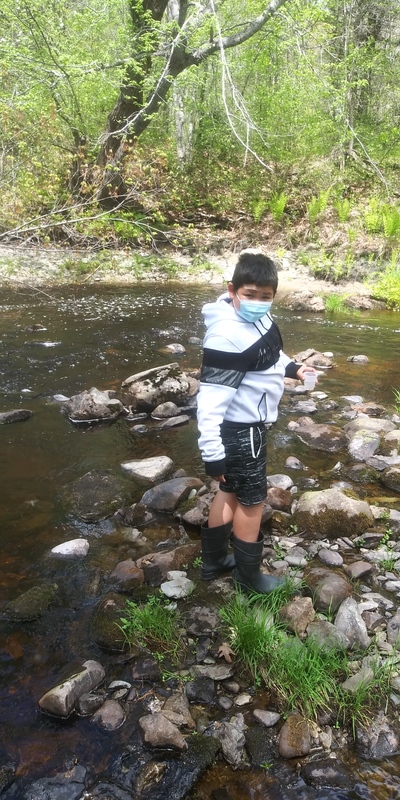 Keyahnu finding a place to release his Salmon Fry!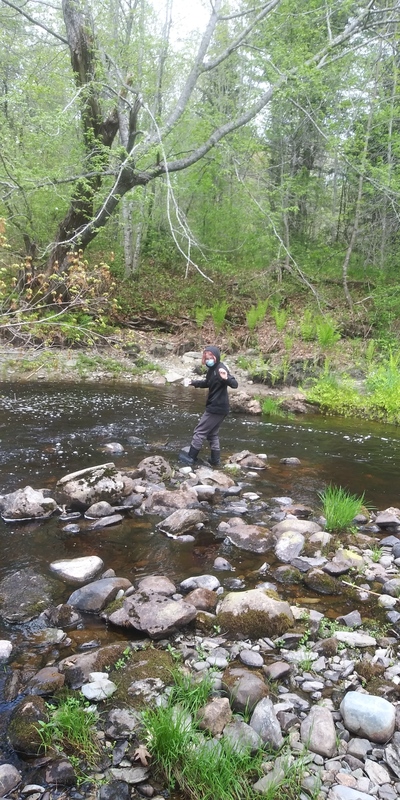 Ryah trying to find a good place to release her Salmon Fry!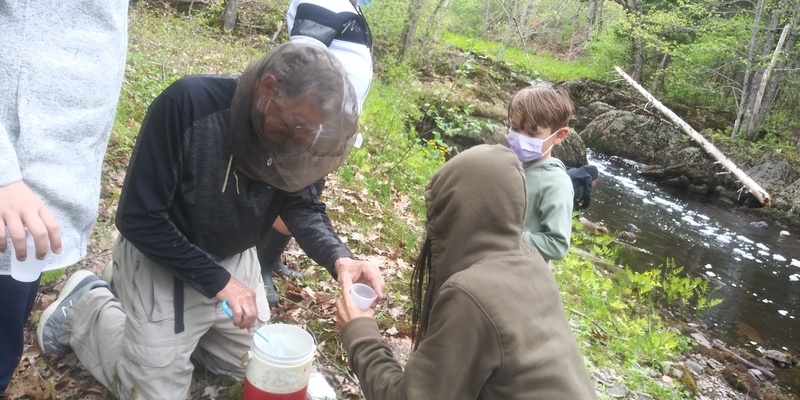 David handing Giovanni a cup of Salmon Fry to release in the Hemlock Stream!